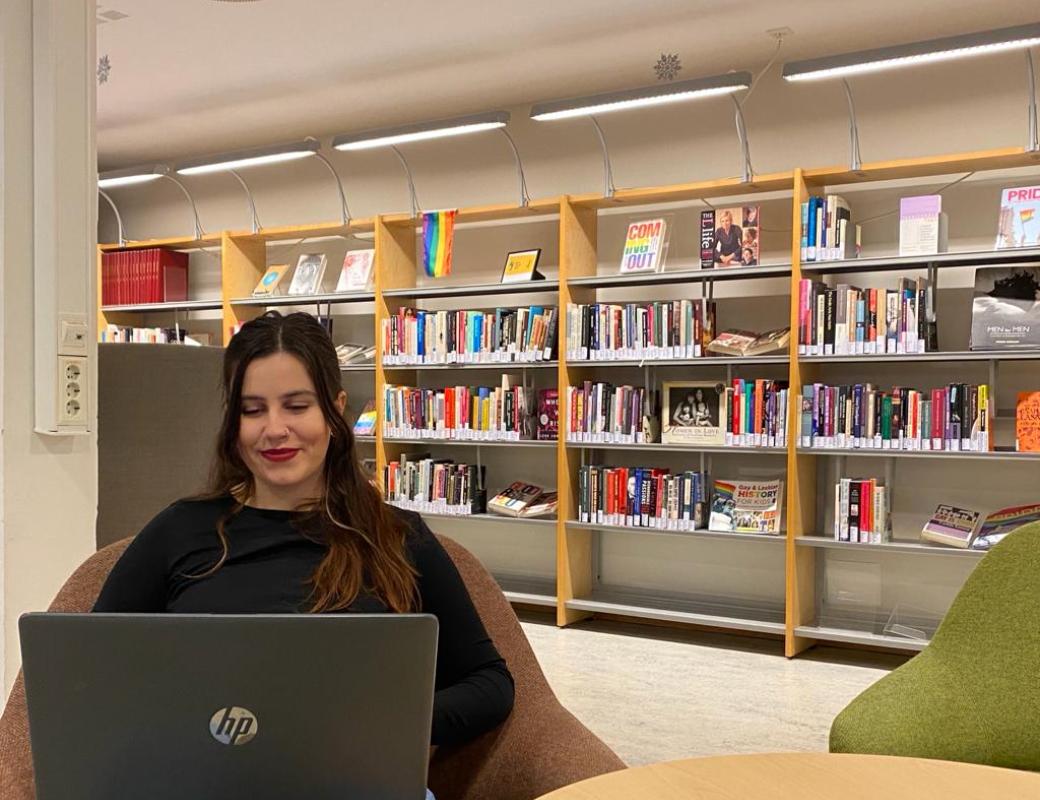 "The mobility grant has made it possible for me to carry out the necessary field work."
Name: Anastasija Zarevac
Country: Serbia
Institution: University of Bergen
Education: Norwegian language
"I became more confident in doing my own research"
Anastasija is a master's student at the University of Belgrade, where she is studying Norwegian. Thanks to a mobility grant, she spent a research stay in Norway autumn 2022, at the University of Bergen.
Are you studying Norwegian language or literature? Check here if you could be eligible for a mobility grant.

Feel at home
"I wanted to study a language that not many people in Serbia know. Someone recommended that I study Norwegian and, even though I didn't know much about Scandinavia at the time, I was attracted to the idea. The studies have taught me that Norway is a country with beautiful nature, an exciting history and famous authors, but perhaps what attracted me most are the values that are emphasised in Norway. I felt that my personal values and the issues that I care about – everything from equality to environmental protection – were in keeping with the values shared by most Norwegians. That was when I realised I could envisage living here one day. The more I learnt, the more I liked both the country and the language. In a way, I feel that both are now a part of me. I feel at home here."

Researching the second language
"In my master's thesis, I wanted to research the amount of influence one's native language has on any second language one tries to learn. I am looking at how people who have learnt another language come up with new words. Are they influenced by their native language, or are they able to form new words in line with the main pattern of the new language? To seek answers, I compare people with Norwegian as their mother tongue with people whose mother tongue is Serbian, but who learnt Norwegian later in life.  
The mobility grant has made it possible for me to carry out the necessary field work. Here in Norway, in Bergen, I have access to both research participants and relevant Norwegian literature. I also get help from my supervisor and his colleague. They made it possible for me to reach the right participants for my work and have given me valuable comments and answers to all sorts of questions I had about the research. I am very grateful that working with my supervisor has been such a positive experience."