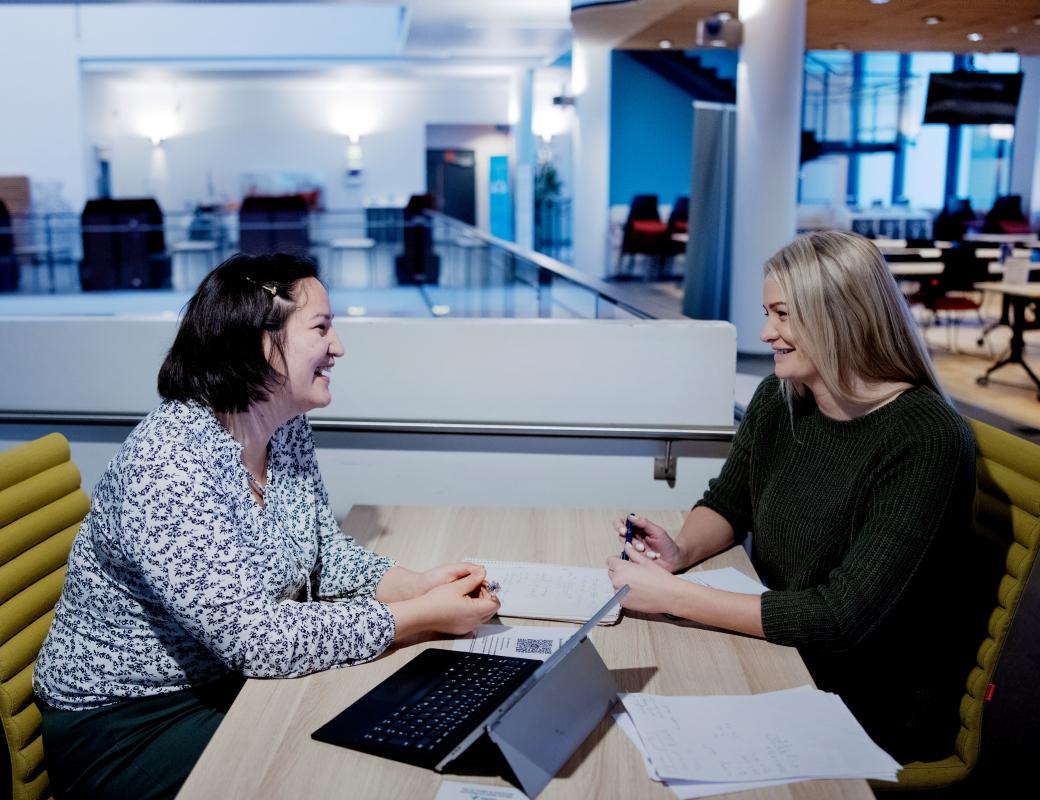 A webpage for everyone
Here you can learn more about universal access on webpages, and find the universal access declaration for studyinnorway.no
Universal access to information is a cornerstone of an inclusive society, and this is something we strive to obtain on studyinnorway.no.
The webpage studyinnorway.no is administered by the Norwegian Directorate for Higher Education and Skills. All Norwegian public organisations are obliged to have a declaration on universal access for all their webpages, from February 1st 2023.

The declaration should be available for the public, and defines the level of universal access of the concrete webpage, studyinnorway.no in this case, out from the following four principles for universal access.
Possible to perceive
Possible to operate
Understandable
Robust
The declaration is a mapping
The webpage is tested to see if it fulfils these four principles, in the framework of WCAG 2.1: Web Content Accessibility Guidelines. The declaration is a mapping of what elements on the webpage that are fulfilling the demands regarding universal access, and what elements that need to be addressed to fulfil these. The elements that do not fulfil the demands of universal access are addressed by our editorial and technical team in near future.
The Norwegian public organisation called the The Authority for Universal Design of ICT has designed the declaration. This organisation is responsible for following up regulations on universal design of ICT solutions, linked to the Equality and Anti-Discrimination Act. The declaration only exists in Norwegian, but as a general conclusion the testing shows that the studyinnorway.no webpage fulfils most demands of the WCAG framework.
The universal access declaration for studyinnorway.no is in Norwegian and you can read it here.

Why universal access?
Equal participation and informed citizens are vital for a well functioning democracy. To secure this, society should be as universally designed as possible.
Disabilities can be both permanent and temporary and can affect your ways of receiving information. It is a social responsibility to make sure the requests from society on digital participation are in line with the abilities of the citizens.
The digital arenas in the society shall be accessible for all, independent of age, disabilities and level of education. By making room for diversity, we give the individual person the option to participate on equal terms.