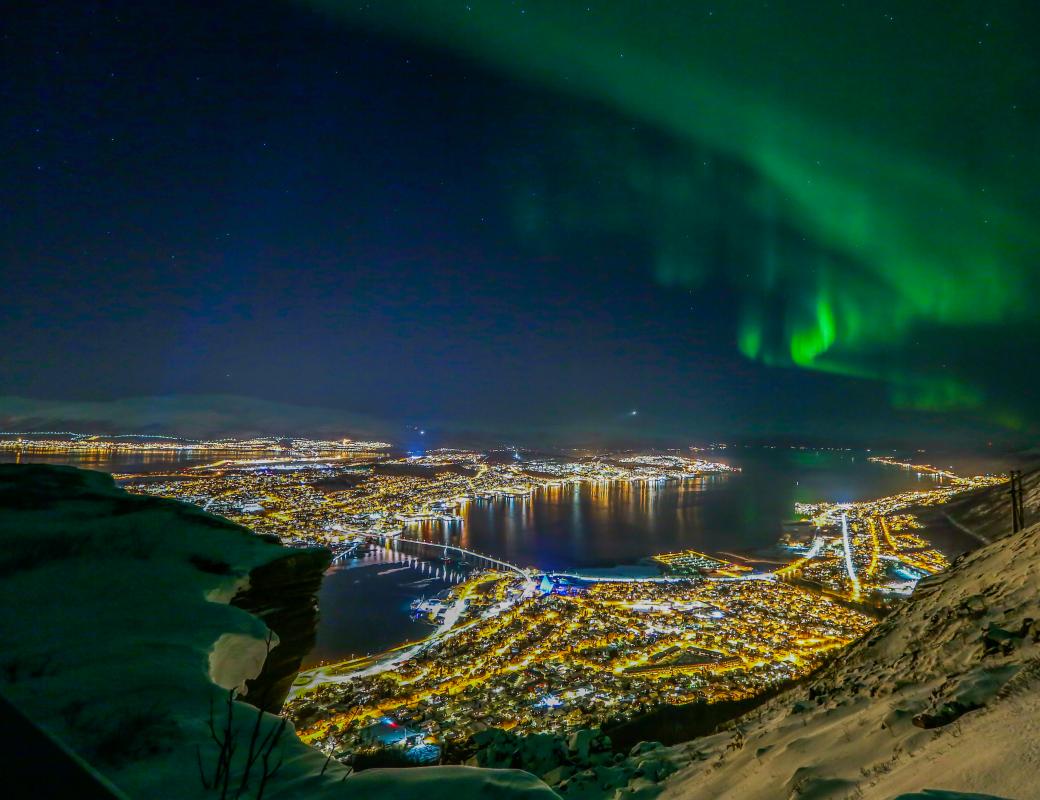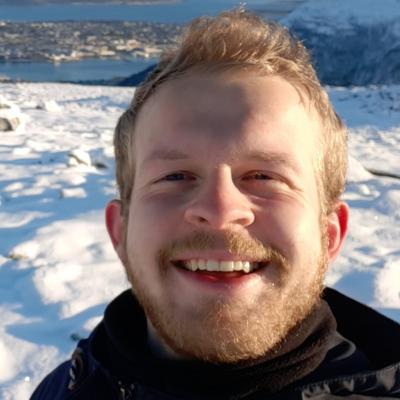 "You're not prepared for real life in Norway with only the language you learn in the classroom"
Name: Rajmund Hawaszti
Country: Hungary
Institution: UiT - The Artic University of Norway
Education: Norwegian language
Rajmund found his mission in Norway
I often found it hard to understand "genuine" Norwegians, so when it came to choosing a theme for my master's thesis, the idea hit me: Why not look into the role dialects play in teaching?
Rajmund Haraszti is from Hungary and is studying Scandinavian at his home university in Budapest.  In autumn 2020, he has been in Tromsø through the Mobility Grant for Norwegian Language and Literature to conduct a survey in connection with his master's degree. 
 – Why have you chosen to study Norwegian?
I have always been interested in foreign languages. I learned German, English and French at upper secondary school, but when it came to choosing a university subject, I wanted something new and more exotic. I didn't know a lot about Scandinavia before I started my bachelor's degree in Nordic languages and literature. But I knew that there were three things that we didn't have in Hungary: beautiful mountains, cold winters and the northern lights.
Summer course in Bergen
I was convinced that I'd made the right decision when I participated in the University of Bergen's summer course in Norwegian language and culture in 2016.  I cannot imagine a more 'Norwegian' first impression than Bergen, where each building tells a story and the wonderful nature and the city blend into each other.
Here I realised that you're not prepared for real life in Norway with only the language you learn in the classroom, because people actually have a lot of different dialects. Although I had by then studied Norwegian for two years I found it hard to understand Norwegians (in particular locals from Bergen). The idea hit me: Why not look into the role dialects play in teaching?
I started looking for articles that dealt with this topic, and it turned out that many foreigners who learn Norwegian in Norway are met with the same challenge. Most immigrants learn Norwegian Bokmål and the Eastern Norwegian dialect in their Norwegian courses, but outside the classroom, they understand little due to the local spoken language. Do they speak in a dialect in the classroom or in a spoken language close to Bokmål? Do they work with dialects during the Norwegian course?
These questions would be almost impossible to answer if I'd written my thesis in Hungary. I applied for a Mobility Grant for Norwegian Language and Literature, and I was overjoyed when the grant application was accepted.
 
– What are you doing in Tromsø?
I came to Tromsø in September 2020. I've been wanting to live in Northern Norway for a long time to experience the cold winters with lots of snow and see the northern lights. 
My supervisor at the Arctic University of Norway, UiT has a lot of experience of teaching Norwegian to immigrants, and he helped me plan a questionnaire about Norwegian teachers' teaching practice and the role of dialect in the classroom.
Writing a master's thesis means sitting in front of my laptop, analysing the answers from the questionnaires and writing down the results.  I love going for walks, so when the weather is nice, I often go exploring in the local area. I have climbed up Tromsdalstinden and Store Blåmannen- And when the northern lights are visible, I cannot help sitting in front of the window for hours on end admiring this beautiful natural phenomenon.
 
– In what way is studying in Norway the different from studying in Hungary?
I'm not taking any courses at UiT since I'm only working on my master's thesis, but I'm making use of a scheme where students offer supervision and help with academic writing at bachelor's and master's degree level. I sent them my master's thesis, which was almost finished and received feedback two days later!
– What are your plans after your stay in Tromsø?
Now that I have the opportunity to spend a longer period of time in Norway, I wouldn't mind living and working in Norway for a couple of years.
Of course, I would like to find work in my field. I have experience of teaching Hungarian to refugees, and I would like to do that in Norway as well.  After a semester of writing a master's thesis, it would be great to work on a farm, for instance, for a couple of months. The only thing I know for certain is that I will stay here in the north a while longer, at least until I learn to ski.
I am very grateful for the mobility grant, which made it possible for me to carry out very interesting and rewarding fieldwork. I hope my research will one day be useful to other people studying or working with the Norwegian language.
19 January 2021