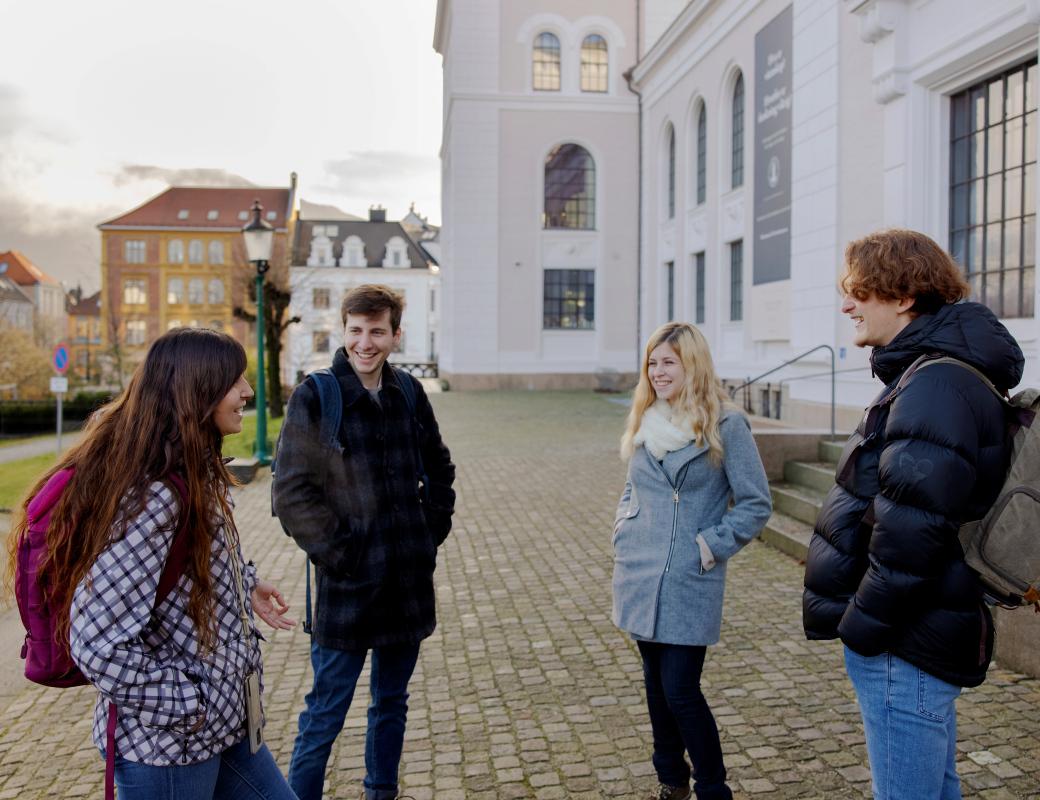 Become an exchange student in Norway
Have you already started you studies, but are interested in spending a semester or two in Norway? If so, read on.
An exchange stay is a perfect way to get new perspectives and experiences as a student, while still getting your degree in your home country. There are plenty of opportunities waiting for you in Norway. 
How does it work?
Being an exchange student means that you are temporarily enrolled at a university in another country for a semester or two. For it to run seamlessly, universities all over the world have exchange agreements with foreign universities to allow their students to study in a foreign country during their degree studies.  
Norwegian education institutions have exchange agreements with universities all over the world – and it is very likely that one of these agreements is with you home university. Most exchange agreements give you the option to stay abroad between three months and up to a year. You can stay for studies, traineeship, or a combination of the two. You will most likely keep the progression in your studies even though you do an exchange.
What are the requirements?
Norwegian institutions have a range of courses in different academic fields taught in English. This means that you do not need to know Norwegian to study in Norway. 
You should check with your home university about what opportunities you have for an exchange to Norway, and what requirements in terms of academic skills and English language skills are needed. This will probably vary depending on what university and which courses you plan to apply to. 
How do I apply?
You apply to your home university to become nominated as an exchange student. Once you are nominated as an exchange student to a university in Norway, information about the way forward will be provided to you. 
Your home university will know what exchange agreements they have with universities and university colleges in Norway. They will also have information about requirements and application deadlines. We advise you to contact your home university first, and to do this well in advance of your planned exchange. 
Can I get funding?
The Erasmus+ programme offers scholarships for exchange studies or traineeships. Read more about Erasmus+ and other funding opportunities.