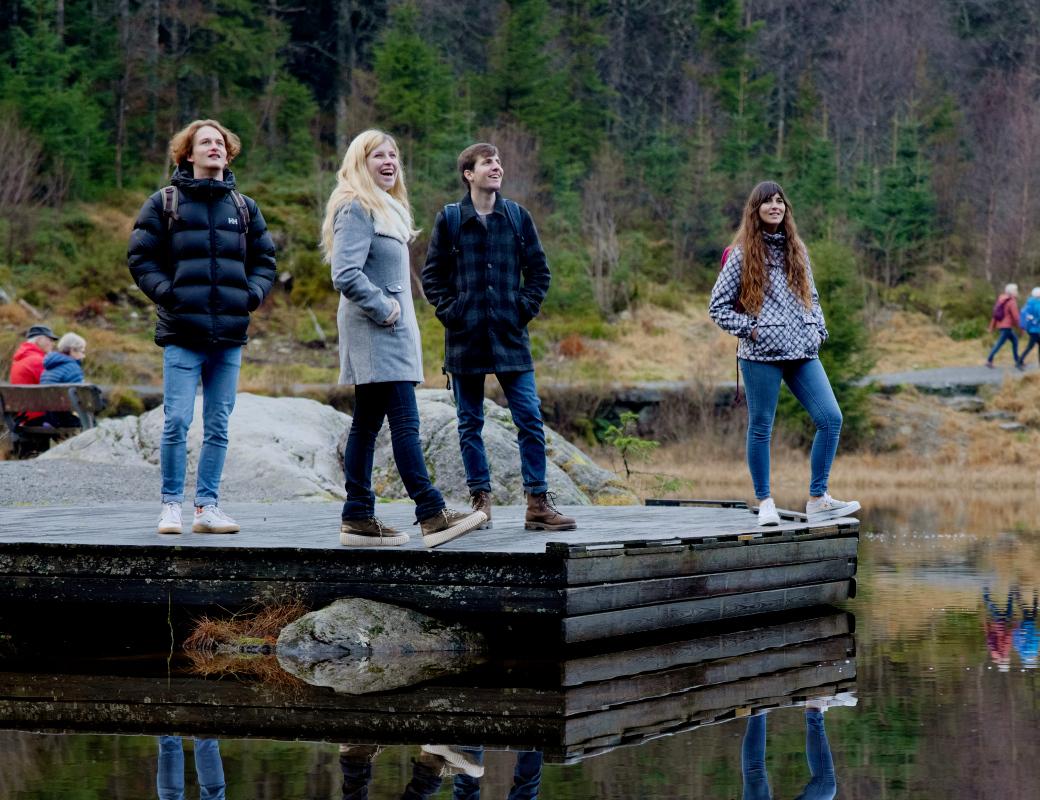 The Norwegian lifestyle
Work-life balance is sacred in Norway, and this balance is also reflected in student life. Outside of the classrom you will find student associations for any activity, allowing you to enjoy an active lifestyle as a student.
Take part in a vibrant student community
As a student you are entering a rich, social, and active period in your life. No matter what your preferences are, you should be able to find something of interest beyond books and classes. All higher education institutions in Norway have several student associations that you can engage in – some universities have as many as four hundred different associations.  Whether you are interested in drama and music, sports, nature or humanitarian work, you can be sure to find friends through a student association. This type of engagement is key to integrate with Norwegian students. 
Spending time outdoors is important to Norway's national identity. The freedom of nature is never far away, even in the major cities. Many cities also have a vibrant cultural life with coffee bars and music clubs.  
As an international student you are also allowed to hold a part-time job, to supplement your budget and to gain work experience. 
Embrace the Norwegian lifestyle 
Norway is ranked as one of the best countries to live in and has one of the lowest crime rates in the world. Norwegian values are rooted in egalitarian ideals and Norway is a progressive welfare state. Openness, equality, and equal rights are important values that you will experience when you study in Norway. 
Norwegians hold nature in high esteem. We love our nature and are proud of it. Outdoor life is a fundamental part of Norwegian culture. As an international student you will get plenty of opportunities to go hiking in the mountains or swim in the fjord.  
In Norway there is a law (Allemannsretten) that allows everyone to roam free on uncultivated land. In practical sense this means that you are free to hike, camp and enjoy the fresh air in forests, mountains, and coastal areas, as long as you follow a few ground rules. Find more information about "allemannsretten" here: The Norwegian right to roam the countryside - Miljødirektoratet (external link).